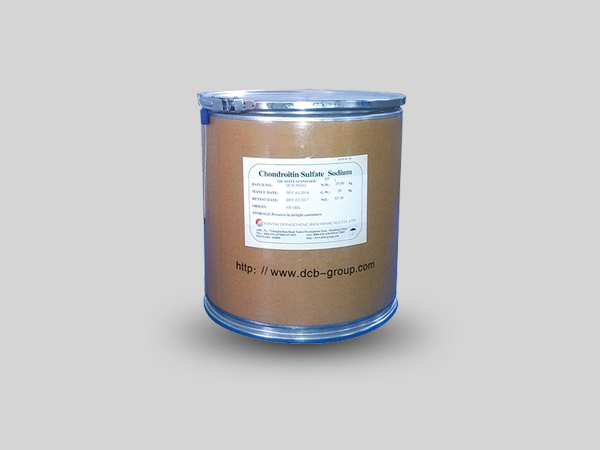 CEP Chondroitin Sulfate Sodium Manufacturing China
Product traits:
White or almost white powder; odorless; hygroscopic.
Product introduction: This strain is a sodium salt of sulfated chain mucopolysaccharide extracted from cartilage tissues such as pig's larynx, nasal bone, and trachea.
Indications:
1. Antioxidant (natural antioxidant)
2. Prevention and treatment of arthritis, alleviating inflammation of the nervous system
3. Immune regulation
4. Anti-virus and parasitic infection (anti-herpes virus-1 (HSV-1) infection/antiprotozoal infection)
5. Regenerative medicine (repair the central nervous system, liver regeneration)
Note: the above contents are only for introduction, and the use of drugs must be carried out under the guidance of doctors in regular hospitals.
Yantai Dongcheng Pharmaceutical Group Co., Ltd. (formerly known as "Yantai Dongcheng Biochemical Co., Ltd.) was established in 1998 and listed on the Shenzhen Stock Exchange (stock code: 002675) in May 2012. After over 20 years of development, Yantai Dongcheng Pharmaceutical Group Co., Ltd. has become a large pharmaceutical group covering four fields: biochemical APIs, chemical medicines, proprietary Chinese medicines and nuclide drugs, which integrates the research and development, production and sales of medicines.